(1924 ~ 1997)  American author, poet ~ a condensed biography.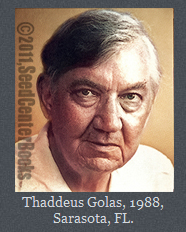 Born in 1924 in Paterson, New Jersey, to Polish Catholic parents, Thaddeus Stanley Golas was a child of Einstein's Relativity but also of the Great Depression. He served a long European tour of duty in WWII, and was in Patton's Third Army in Antwerp, but narrowly avoided combat at the Battle of the Bulge. The G.I. Bill helped him earn a BA in General Humanities from New York's Columbia University where he studied under Jacques Barzun, among notable others. He went on to work as a proofreader for Betty Ballantine, as an editor for The Tatler newspaper in Paterson NJ., a book editor for Redbook, and later, in Oklahoma, as a sales representative for Harper & Row. He saw the rise of the Beat Movement in Manhattan, with its onset of mind-altering substances. His ideas on human consciousness had gathered over many years of pondering Eastern Mysticism and popular Quantum Science; when he moved to California in the '60s, he was encouraged by Alan Watts, Timothy Leary, and former high school mate Allen Ginsberg to self-publish his Lazy Man's Guide to Enlightenment. (For a complete biography, and previously unpublished writings and articles by the author, visit the Thaddeus Golas Café.)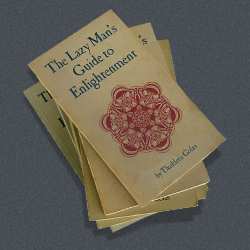 Thus, it was in the psychedelic maelstrom, in the midst of San Francisco's Haight-Ashbury turmoil at the start of the Seventies, that Thaddeus Golas achieved recognition as a major philosopher. He stood on street corners with his third wife Nancy Monroe, come rain or come shine, selling copies to passersby to make ends meet. The Lazy Man's Guide to Enlightenment caught-on like wild fire, and Golas, the reluctant guru, became a bit of a sensation.
His book remained in print for nearly 30 years.
Often shunned by members of the New Age community for his biting criticism of their manipulations, Thaddeus Golas remained a nomad and led a discreet life, declining to lecture or exploit his readers with seminars.

[*NEW!] Read the article "Revisiting Thaddeus Golas" posted on the blog Pocket Metaphysics, for an in depth look at the author and his concepts.
Twenty years after it was completed, Love and Pain, the second book by Thaddeus Golas, picks up where The Lazy Man's Guide to Enlightenment leaves off. It is a deeper investigation of his metaphysical message; a more modern and more complete look at his cosmic map — by some accounts his "masterpiece" !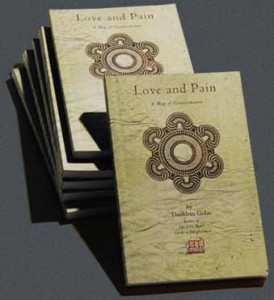 Similarly, The Cosmic Airdrome, his third book, is a whimsical, light-hearted collection of aphorisms and poems; a great companion to The Guide.
The Lazy Man's Life is the long awaited autobiography of Thaddeus Golas.
Visit the official Thaddeus Golas website for more information, and unpublished writing samples.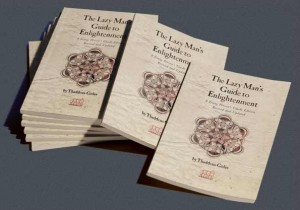 Thaddeus Golas, The Lazy Man's Guide to Enlightenment & beyond:
A comprehensive and factual look at Thaddeus Golas, and his life.
Thaddeus Golas is generally known for having written The Lazy Man's Guide to Enlightenment, a work widely recognized as a classic book on human consciousness and spirituality. The book was first published in 1972 by J.E. Casey of San Francisco. The Guide, as it is affectionately called by those who have read it, is thought by many to be one of the very best descriptions of, as well as a trigger for, the transcendental experience. It has been described many times as "The last book you'll ever need to read on Spirituality".
Thaddeus Stanley Golas was born on June 15, 1924 in Paterson, New Jersey. He was the youngest of five siblings, with four sisters. Both his parents were Polish immigrants who met in the United States. His father died when Thaddeus was four, and his mother later remarried when he was ten, but his stepfather later died of Tuberculosis.
Before becoming a notorious 1960s dropout, Thaddeus Golas was a Columbia University graduate and a WWII veteran, who worked several jobs in the field of publishing. He married 3 times, and throughout his life, resided in Paterson, NJ, New York City, Norman, OK, Lawrence, KS, San Francisco, Hollywood, Malibu, Rohnert Park, and Redway, CA, and Sarasota, FL — his last stop.
Thaddeus volunteered for military service in late 1942 and was made a Corporal in the 604th Engineer Camouflage Battalion billeted at Camp Campbell (now Fort Campbell) in Kentucky. He shipped off to Cardiff, Wales, was stationed in England until August 1944, then in France and Belgium, where he served until December 1944, when he was sent home suddenly, in the days preceding the Battle of the Bulge. Golas never saw any direct combat.
He returned to the United States after being discharged honorably over health concerns (shell-shock and depression,) and briefly joined the Merchant Marines as a bursar, sailing to Portugal…
On a "New Deal" scholarship, he eventually attended New York's Columbia University where he studied under such illustrious professors as Jacques Barzun, and earned his B.A. Degree (Class of '48,) in general humanities.
He first worked as a proofreader for small newspapers in the New York metropolitan area, then for publisher Betty Ballantine, became a copy editor for Redbook Magazine, and worked at Harper & Row as a traveling book representative while living in the Midwest. After his second divorce, he finally moved to San Francisco, experimented with LSD, and self published his book, The Lazy Man's Guide to Enlightenment.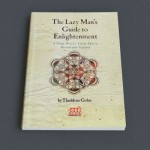 The Lazy Man's Guide to Enlightenment is Thaddeus Golas's first and most widely known book. It was self-published and handed out as a pamphlet edition but was quickly picked up by a San Francisco based Joe E. Casey, then, following a conflict with Casey, was salvaged by the Seed Center, a back room of Palo Alto's Plowshare Bookstore, and in 1979, eventually wound up at Bantam Books (a company created by Betty Ballantine), where it remained in publication until 1993.
Thaddeus Golas is also the author of the books Love and Pain, The Cosmic Airdrome, and the autobiography: The Lazy man's Life (Seed Center Books, 2010.)
Golas's perhaps most famous piece of writing went utterly uncredited: In the 1950s, The Village Voice had begun publishing listings for New Yorkers seeking romantic partnerships. Thaddeus, then an occasional contributor to the weekly, wrote their first funny personal ad, cynically advertising his availability as a young divorcee, and mocking the mindless romantic yearnings of typical personal ads, thus starting a trend that continues to this day. The anonymous ad landed him a new wife and was quoted for years in many travel guides to the East Village, especially by John Wilcock in his hard-cover anthology. Golas, originally a poet, published a literary piece in Columbia University's The Columbia Review, which he titled "Ugly Ugly vs Pure Pure" in the spring of 1947. He also published a couple of cultural reviews in the Village Voice, in the 1950s, and later, under assumed names in the San Francisco Chronicle during the 1970s. A handful of articles and interviews first published in the German language by Sphinx, a magazine based in Basel, Switzerland, later appeared in American monthlies ( 80s and 90s ) such as "Blotter", "Spirit Magazine," and "Sun Magazine".
Later in his life, Thaddeus Golas resolved that all the theorizing which led to writing the Guide needed to be followed by practical observations about our more "local" reality, as a means of dealing with the many "bugs" which continued to crop up in his paradigm – post-enlightenment, so to speak. He worked on a study of love as a mere exercise in agreement with reality and the ensuing pain of maintaining structural integrity in the face of too much pleasurable vibrational agreement. A new model of practical ideas for human living emerged, voluntarily less poetic, harder to digest, but which he deemed "hard information one could rely on."
Publishing these ideas proved impossible for two decades, and outright contempt from his publishers over his later manuscripts led to the end of his contract at Bantam.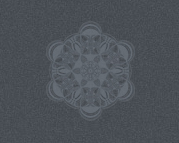 A quick overview of Thaddeus Golas's ideas:
Thaddeus Golas wrote The Lazy Man's Guide to Enlightenment in a language that any reader of English could hope to understand; the simplicity of the book was clearly behind its success. The little "Guide" has a simple thesis: "Enlightenment doesn't care how you get there."
On a more subtle level, The book's title alludes to the notion that getting to Paradise should not require so much as lifting a finger; indeed, advising an approach of "no resistance", the author suggests that many spiritual practices are a denial of what is already manifest, and few among the posturing "wise and serious" have any "real intention of dissolving their attachment to structures and going on to another plane of existence."
"The trouble with Evil," suggests Golas, "is that it seduces us into trying to eliminate it."
At the core of the book is this axiom: "We are equal beings, and the universe is our relations with each other." However, behind the apparent casual language, Golas introduced powerful and complex ideas.
Thaddeus Golas's work is original, and amounts to a sort of metaphysical String Theory.
It is unique in that it identifies a credible bridge between Science and Spirituality. His philosophy operates like a piece of software that unifies all beliefs, religious systems, scientific models, and can even integrate or at least help to grasp how nihilistic views can cohabit with exalted spiritual insights. Golas favored a spirituality inspired by Quantum Physics, General Relativity, and later Chaos Theory.
His chief interest was in mapping the mechanisms of Space, Energy, and Mass, and how they relate to the human experience of consciousness, through a process of expansion to space, or contraction from space through energy into mass.
Thaddeus Golas equated Space with Consciousness:
"Basic entities are conscious space when expanded, unconscious mass when contracted, and alternating between these states as energy," he noted.
"Space is to Energy as Energy is to Mass" is the formula at the core of Golas's ideas. "Space pushes away Energy and Mass," he said. "Space Consciousness has no interest in controlling mass interactions."
He described the entire universe as composed of an infinite number of equal entities all equipped with a simple, binary choice of options – to expand or to contract. This simple mechanism, according to him, quickly builds into a very complex system, from subatomic particles all the way to what we can experience as "a being."
He described: "There are two states of being: expanded and contracted. (It might be more precise to say standing momentum outward, and standing momentum inward, but those are awkward phrases to repeat often.) An entity must be in one state or the other at any given instant. It may sustain either state at will. Expanding consciousness is not a process of expanding like a balloon, it is a process of PROLONGING your conscious state. You must be either conscious or unconscious in any given instant".
"Energy is the rapid alternation between space and mass", he explained, "the devil, the delinquent, the messenger who delivers only half the message, the marker of time." He coined the notion that: Space propels energy, and energy compels matter — this process which is mostly described in studies of Electromagnetism and Gravity also relates, according to Golas, to the mechanism by which consciousness becomes entangled in the physical realm.
Golas saw Enlightenment not as a benign form of therapy, but merely the way out of this reality.
Golas was not fond of the New Age movement nor of the propensity of its parishioners for wanting to attain control of physical reality.
"The New Age is a Tower of Babel", he said. "Trying to use Energy to get to Heaven — it can't be done! You get to heaven by ceasing to be Energy. If you stay conscious continuously, you will push away the material world, all of it. Other than prolonging your consciousness, there is no idea or action on earth that makes the slightest bit of difference to your spiritual future."
The New Age did not like him much either, in fact – he was banished by it. In his later life, he was attacked by detractors who criticized him for being "negative" in his vision of earthly life. Many rejected his notions that "God cannot do anything about our predicament" and that ours is a "lunatic local reality" in which consciousness has fallen, in favor of more playful views of the "purposeful" nature of human life. He countered that the New Age was chiefly interested in bending philosophy to suit the commercial thirst and hopes our era to the detriment of a straight view of things "as they are, by opposition to how we would prefer for them to be."
He felt that many seekers in the Spirituality movement were about "channeling spirits, hugging trees, good vibes, pyramids, crystals, astrology, banal optimistic messages, and manifesting more reality into one's life."
He said: "I punctured the New Age fantasy of controlling physical reality with your thoughts. This takes the status and snobbery out of being spiritual." "The New Age considers this 'negative' thinking, because they do not want to look at where we are."
"We only exist in the context of our equals, and Space Consciousness pushes away any state more contracted and less permeable than itself. It is a mistake to think of Higher Consciousness as a storehouse of infinite Earthly data, and it is equally false to assume that Higher Consciousness wishes to manipulate and control energy's actions. Energy and Matter are simply the same 'Higher Consciousness' functioning differently; we exist in perfectly ordered relationships of behavior, not of ideas."
Golas also said, "It isn't as though our movement in this life is horizontal through time, since in a state of Space Consciousness, the time is always now; when we attain a state of Space, we merely wake up where we have been sleeping".
Thaddeus Golas mostly cared about finding a "way out" of this reality – he did not espouse to glorify it. "The Turning Away from the World preached by Saints and Church Figures in past history is a message few wanted to hear," he said, "I find a lot more comfort in knowing how it really works and knowing I don't have to fix the chaos – the movie is always running and you must decide whether or not to participate; vote with your feet."
Though many wish to remember catch phrases such as : "Love it the way it is", "whatever you are doing, love yourself for doing it," or "What happens is not as important as how you react to what happens", Thaddeus Golas favored one notion above all else:
"No matter what happens, I am conscious all the time."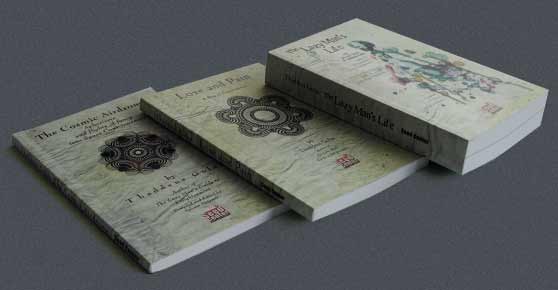 A Thaddeus Golas Primer:
Some important facts, and  factoids about the author:
 Thaddeus S. Golas (author) is often confused with Thaddeus A. Golas, the TV commercial actor and movie-extra, credited in the films Star Trek IV and Video Dead. Thaddeus Golas met Thaddeus Golas once, in 1979, and they subsequently agreed to forward each other' s letters and phone calls. (More on this historic meeting of Golas & Golas appears in the "Gee-Whiz!" section of the Thaddeus Golas Café.) The only connection Thaddeus Golas ever had to a movie was when the Bantam edition of The Guide appeared briefly (in the hands of a night watchman) in a small scene of the picture Fletch Lives, with Chevy Chase.
Thaddeus served in Patton's Third Army, as part of the 604th Camouflage Engineer Battalion; he had enlisted after the bombings of Pearl Harbor. As part of a camouflage unit, he did not see any combat during the nearly two years he spent in Europe. Once, a buzz-bomb struck his camp, but he narrowly escaped injury. A short time later, after he complained of exhaustion, Golas was transferred away from his battalion which was stationed in the Ardennes; he was eventually diagnosed with a form of shell-shock, a stress case, (later referred to as a form of PTSD) and denied a chance to rejoin his platoon. He was already being sent home by the time the hostilities erupted at the Bulge.
Thaddeus Golas completed The Lazy Man's Guide to Enlightenment over a few weeks that followed months of personal turmoil in San Francisco, but the bulk of the text was composed and revised over a 20 year period, as an evolving manuscript which saw several earlier incarnations. Consequently, people who suggest that The Guide was channeled or came out of "automatic writing" sessions under an altered state are wrong. Thaddeus Golas was aware of this label on his work and often replied that he was not a "typist for higher consciousness," but merely a poet and metaphysical writer who had tried his best to create a text with broad reach. Admittedly, some of the poetic vocabulary in The Guide was inspired by many "spaced-out" moments between 1968 and 1971, but this affected primarily Thaddeus's choice to speak in a language useful to people in a state of confusion. His environment in the San Francisco commune "The Yellow Submarine", a refuge for acid-heads, was a great testing ground for the effectiveness of this language.  Over time, The Lazy Man's Guide to Enlightenment came to be thought of as a "trip guide" but the book's ultimate success stemmed from its appeal to people who had no connection to the Psychedelic Culture. In later years, Thaddeus Golas set aside his interest in casting a wide net, and decided to refine his concepts unequivocally in his follow up book, the revolutionary Love and Pain.
As a typist for conventional consciousness, Thaddeus Golas did work for Rosemary Leary, while husband Timothy Leary served time in jail; he helped type-up and transcribe the many cassettes which Timothy Leary had recorded as material for his books. Golas was also friends with actress Collin Wilcox-Paxton, of To Kill a Mockingbird fame, and was frequently asked to type-up scripts in development for some of Miss Wilcox's showbiz acquaintances such as Jane Fonda.
 Thaddeus Golas went to High School with poet Allen Ginsberg and continued to 'bump into him' over a number of occasions; he observed that Ginsberg, who'd become a social activist, seemed embarrassed by Golas who presumably reminded him of his somewhat benign, middle-class Paterson, NJ origins, prior to Ginsberg crafting his 'poet in revolt' image.  As a young poet, Ginsberg, for his part, had advised Golas to become more political, or miss out on a chance to connect with a wide audience. Thaddeus Golas was apolitical. He often stated he did not believe in a great conspiracy of managerial classes but rather, was interested in the conspiratorial failures of our own consciousness to attain freedom from physical reality.
 Thaddeus Golas, while he lived in New York, enjoyed a close friendship with avant-garde filmmaker Maya Deren; over the years, he caught the attention of contemporaries Timothy Leary and Alan Watts, though these two seemed to be primarily in awe of Thaddeus's swift book sales.
 The Lazy Man's Guide to Enlightenment was in print continuously for 40 years and translated into seven languages, but Golas felt it was only really well served by the English language. In later year, Golas restated his metaphysical message in Love and Pain, in a language that he felt left no room for ambiguity. Judging by many of the letters he had received over time, Thaddeus Golas was worried that fans of The Guide often read in the book what they preferred and glossed over critical sections of his text. "You cannot do that with Love and Pain," he said.
Thaddeus was a Grateful Dead fan and attended many of their concerts back in the days. He was not a groupie, but did get picked-up by Jerry Garcia and Bob Weir while hitchhiking back to the city from a concert. Thaddeus, who briefly managed a Rock band in Northern California attended the December 6, 1969 Altamont Free Concert with Patrice Hanson, his girlfriend, but was overcome with the urge to leave early, barely missing the infamous tragic occurrence of that day.
Golas did not lecture about his book, nor did he promote the work in any context. He was asked to give a talk at Esalen in the 70′s but the offer was quickly withdrawn when organizers realized that Thaddeus Golas-the-person did not meet their expectations. Many people were bothered by his intense cigarette smoking, and his refusal to play guru-games at a time when the lucrative possibilities of the emerging New Age were becoming clear to all. For his part, Thaddeus did not want to don the guru cloak and inherit all the projections which people tend to assign to such figures. He often turned people away who had tracked him down, saying, "whatever I had to say is in the book." His general feelings about the New Age and the "spiritual crowd" did not earn him many friends and probably account for his later fate as a metaphysical author, in light of the rapid growth of the Self-Help Publishing business over the last 40 years. Of his own later writing, he said: "I thought Love and Pain might short-stop the blind submission to charismatic leaders by people who took good feelings as evidence of spirituality."
Despite rumors to the contrary, Thaddeus Golas did not "retire comfortably" on his royalties after writing  The Lazy Man's Guide to Enlightenment. Rather, he struggled through many years of meager living while publishers politely refused to release any more of his manuscripts after they realized that his ideas criticized and exposed the manipulations of the New Age publishing industry. Golas died a rather poor person, considering his fame.
Thaddeus Golas who had developed cancer, died of complications from pneumonia, in Sarasota, FL, on April 16th, 1997. He was a heavy smoker all his life and credited smoking for getting him kicked-out of many groups he'd just as soon never be part of. He complained that living in California required far too much yielding to "correct attitudes" on a variety of subjects.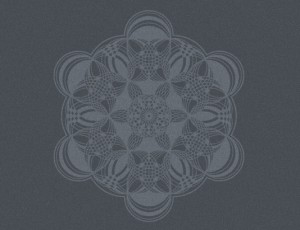 Shop for books by Thaddeus Golas:
Orders to the United States: www.evenlazier.com
Orders to the International (including Canada): www.seedcenter.co.uk